04 / 2014 / KOH SAMUI
10
Apr
2014
© Design Hotels | The Library
The Library, Koh Samui, Thailand
Die Liebe zu finden ist Glück, Hochzeiten hingegen planbar. Wer sich nicht im heimischen Standesamt das Ja-Wort geben und auch die Organisation Anderen überlassen möchte, sollte sich das "The Library" mit ausgewiesener Hochzeitsexpertise genauer anschauen.
© Design Hotels | The Library
© Design Hotels | The Library
Die weißen Strände von Koh Samui sind wie geschaffen für maßgeschneiderte Hochzeiten.
Eine exotische Traumhochzeit ist im The Library garantiert. Hier macht Eigentümer Kasemtham Sornsong die Planung zur Chefsache. Rundumpakete sorgen für stressfreie Vorbereitung und auf Anfrage werden sogar Elefanten und Makaken zu Trauzeugen. Die 26 Strandbungalows, das türkisfarbene Meer und der rot leuchtende Pool komplettieren die Feierlichkeiten.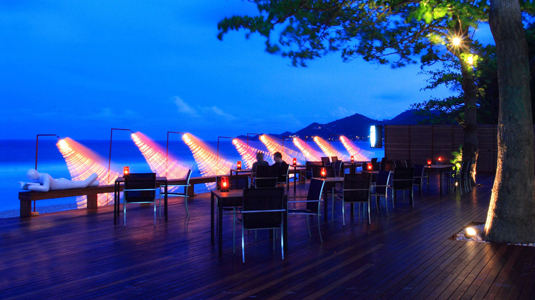 © Design Hotels | The Library
Website: www.designhotels.com
Lifestyle TV auf Google+: Lifestyle TV